03 Sep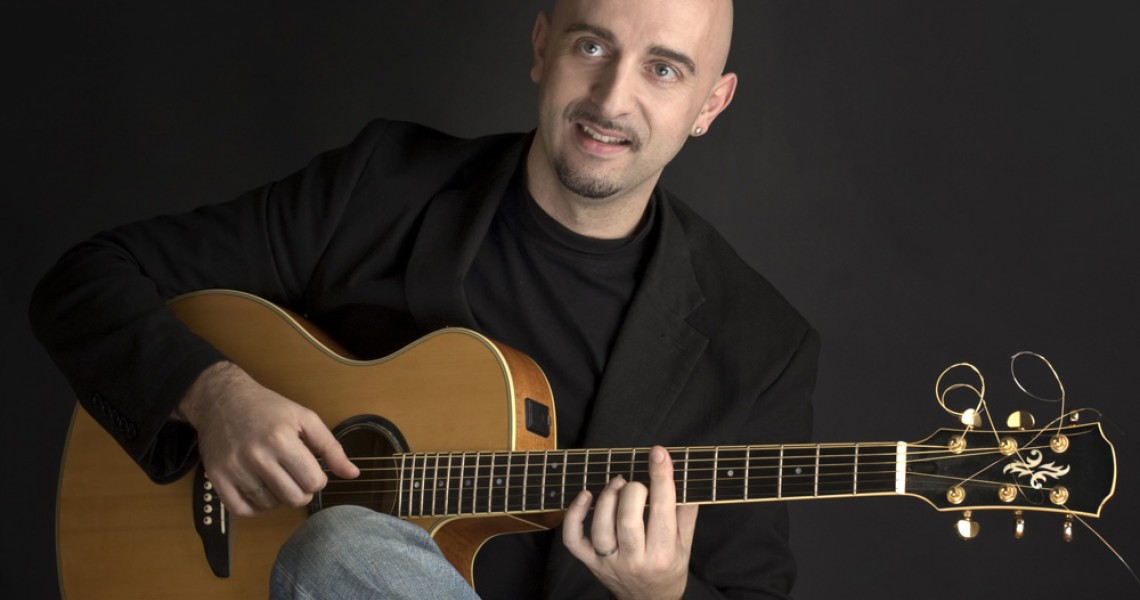 Alessio Menconi nasce a Genova e si avvicina alla musica all' età di 8 anni studiando la batteria, che abbandona due anni dopo per dedicarsi da autodidatta allo studio della chitarra.
A 16 anni intraprende l'attività' professionale e, considerato un prodigio, comincia molto presto ad essere chiamato dai migliori musicisti italiani e stranieri.
Nel 1992 partecipa al concorso "Gran Prix du Jazz" (Aosta) nel quale vince il premio "AICS". Successivamente nel 1993 partecipa al più prestigioso concorso nazionale di chitarra jazz: "Eddie Lang" vincendo il 1° premio (Miglior chitarrista jazz italiano) Negli anni a seguire, sono innumerevoli le collaborazioni con i più grandi artisti italiani ed internazionali.
Dal 1995 comincia a outhuonare in varie formazioni del batterista Billy Cobham e dal 1995 al 2004 collabora con Paolo Conte, suonando in vari tour mondiali nei più importanti teatri e festivals e registrando quattro cd. Nel 2000 è stato selezionato a Parigi dall'ONJ (orchestre national du jazz) Nel 2003 ha partecipato come unico italiano ad una compilation dedicata a Jimi Hendrix ("Voodoo crossing") in compagnia di Robben Ford, Steve Lukather, Hiram Bullock, Larry Coryell e tanti altri.
Ha svolto tour per conto di Istituti di cultura ed ambasciate italiane in India, Zambia, Sud Africa, Brasile, Guatemala, Ecuador, El Salvador, Nicaragua. Ha partecipato a numerose trasmissioni televisive ed a varie colonne sonore di film e spettacoli teatrali.
E' docente di chitarra jazz e musica d'insieme jazz nel conservatorio "Paganini" di Genova. Nel 2009 viene assegnato ad Alessio Menconi il "Premio jazz lighthouse" alla carriera. Ultimamente è stato inserito come unico italiano in una compilation allegata a "La Stampa" intolata "I più grandi chitarristi jazz del mondo" Alcuni festival e rassegne ai quali ha partecipato in: Italia, Svizzera, Francia, Guatemala, Zambia, Sud Africa, Nicaragua, Canada, Germania, Inghilterra, Spagna, Brasile, Austria, Ecuador, El Salvador, Belgio, Grecia, India, Lussemburgo, Olanda, Croazia, Macedonia, Polonia, Russia, Palestina e Usa.
"Petropolis jazz festival", Guatemala jazz festival, Braganca Paulista, Quito "jazz festival", Calcutta "jazz-blues and beyond" Sao Paulo "sesc", Ascona "New Orleans & classics", Skopje festival, Rio de Janeiro, Parigi "New morning-JVC jazz fest.", Nizza Jazz Festival, Atene Festival, San Francisco jazz festival, Samois sur Seine "Django festival", Bruxelles jazz fest, Umbria jazz, Montreal,Verona jazz, Toscana jazz, SanRemo "Immagine jazz e blues", Calvì, Bordighera "jazz and blues", Parigi "Olimpya", Berlino "Philarmonie", Seville, Den Hag, Londra "Royal Festival Hall" Ramallah "Jasmine Festival" e molti altri. Alcuni dei musicisti con cui ha suonato o collabora abitualmente: Billy Cobham, Jimmy Cobb, Enrico Rava, Marcio Montarroyos, Stefano Bollani, Toninho Horta, Roberto Gatto, Faso, Christian Meyer, Aldo Romano, Andrè Ceccarelli, Danny Gottlieb, Biba Band, Albert "Tootie" Heath, Franco Cerri, Jack Mc Duff, Adrienne West, Gary Bartz, Dado Moroni, Franco Ambrosetti, Gary Husband, Flavio Boltro, Paolo Fresu, Daniel Humair, e molti altri.
In ambito pop/rock: Paolo Conte, Elio, Anna Oxa, Gianni Morandi, Tullio De Piscopo, Alexia, Carl Anderson e molti altri.


MEDIA