03 Sep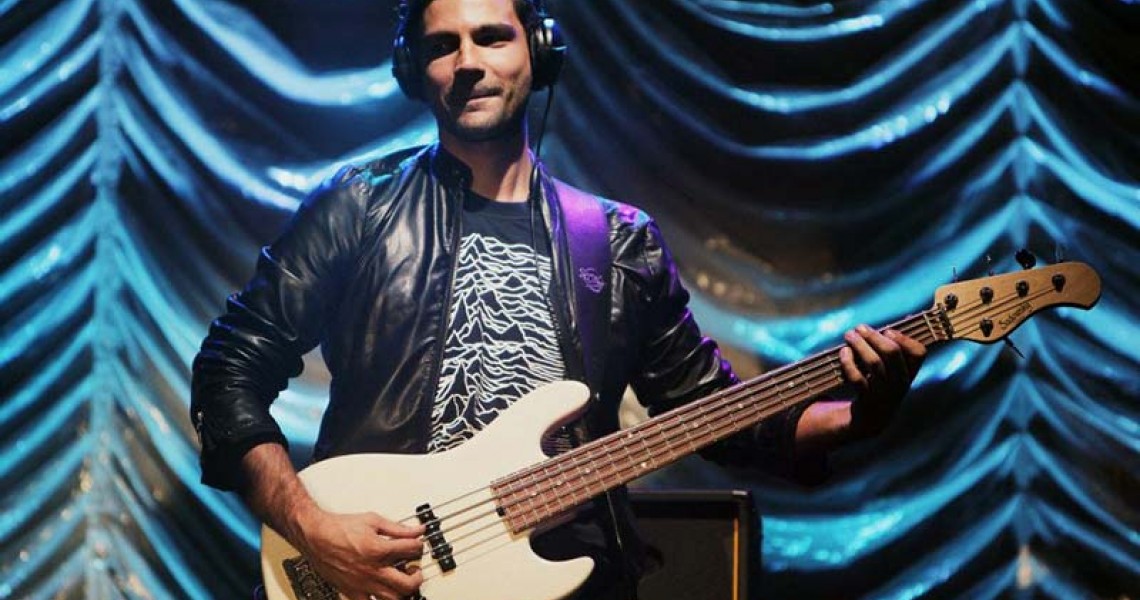 Born in Rome, Italy, my first approach to music was at the age of ten when I started studying piano, graduating in music theory at the Conservatory of Rome.
At the age of sixteen I started studying electric and double bass in academies in Rome (Synthesia, Popular School of Music in Testaccio, Timba) getting a degree @ Saint Louiss College of Music. Now i live and play between London & Rome.
I studied with: Gaetano Ferrara, Marco Siniscalco, Valerio Serangeli, Pietro Ciancaglini, Stefano Nunzi, Tiberio RipaI followed important Italian and international masterclass including Umbria Jazz and Berklee College of Music.
I play soul/motown, pop, blues, jazz and Latin music I played in Tv Show,Theaters, Stadiums and important stages and festivals in Uk, Italy, Finland, France, Holland, Belgium, Greece, Africa. I use MarkBass Amp, Iqs String and Earfonik in-ear system. TOUR November 2015: Gigs w/ Anastacia March 2015: Gigs w/ Stadio Spring-Summer 2014: Made in London Tour Summer 2013: Wara London Uk Summer Tour Summer 2012: RossoNoemi Summer Tour Spring 2012: RossoNoemi Theaters Tour Summer 2011: RossoNoemi Tour - opening rockstar Vasco Rossi @ Italian Stadiums Summer 2010: Sulla mia Pelle - Noemi Spring 2010: 'Miriam Makeba Tribute' Tour with Rossana Casale, Nicolò Fabi, Esha, Tasha Rodriguez, Raiz (Almanegretta), Diaspora Band, Awa Ly and Gabin Dabire. December 2009: Watoto Festival Winter 2009: Dado (Zelig) @ Teatro Brancaccio in Rome Summer 2009: Greek Tour with Cuban Orchestra 'Pepito' with Cuban & Spanish musicians 2007-2009: Resident @ Caruso Cafe' and Latin American Fiesta! with Mambo 24 PUBLICATIONS Cuore d'artista - Noemi @ Sony Music Rossolive - Noemi @ Sony Music Chasing the Beat ℗ 2011 Funky juice All I Need - Message Combo - ℗ 2010 Funky juice Lullabies for E.T. Children ℗ 2010 Funky juice