03 Sep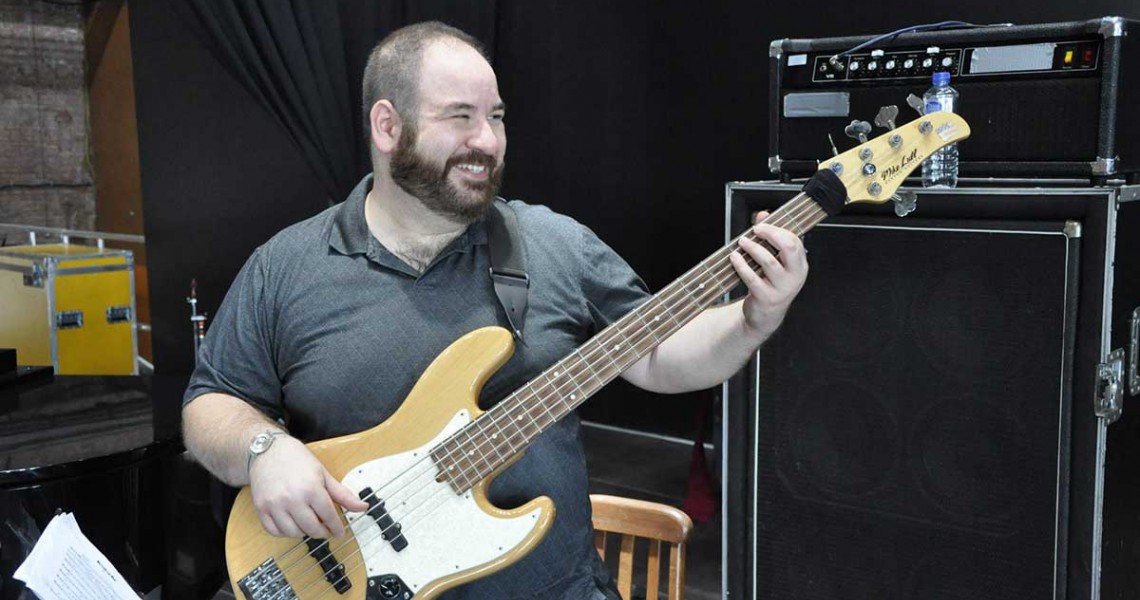 Marco Panascia (prononunced: pana-SEE-ah) is an Italian-born bassist, composer and educator living in New York City.
His proficiency in many different musical situations and settings, and his strong doubling skills on the acoustic and the electric basses have earned him wholehearted praise in the United States, Europe and Japan.Panascia has made a name for himself by being featured in the working bands of several jazz luminaries, such as Kenny Barron, Natalie Cole, Andy Bey, Eric Reed, Dado Moroni, Peter Bernstein and David Kikoski, and by regularly appearing in some of the world's top music festivals and venues, such as the Montreux Jazz Festival, Umbria Jazz Festival, the Hollywood Bowl and the Kennedy Center for the Performing Arts.


Panascia is also known for his tenure with young jazz piano sensation Eldar, which delivered sold-out performances in three continents, and culminated in two celebrated CD releases on the Sony BMG Masterworks label: "Live at the Blue Note", and "re-imagination", which received a 2008 Grammy nomination for Best Contemporary Jazz Album.


Mentored by Los Angeles studio legend Carol Kaye, Panascia was the first prize winner of the 1998 Edinburgh International Double Bass competition in Scotland, and went on to earn a Bachelor of Music degree from the Berklee College of Music in Boston, and a Master of Music degree from the Manhattan School of Music in New York City, as a full tuition scholarship recipient. Panascia's performance credits on acoustic and electric bass include some of the most highly regarded artists on the contemporary jazz scene and beyond, such as Lee Konitz, Joe Lovano, Bobby McFerrin, Dave Liebman, Roy Hargrove, Chris Botti, Gary Burton, Seamus Blake, Peter Erskine, Adam Nussbaum, Alvin Queen, Lewis Nash and Tamir Hendelman.
Whenever he has time off from his hectic worldwide touring schedule, Panascia can be heard performing in some of New York's most celebrated venues, as a leader of his own group, or as a sideman with several world-renowned musicians on the scene.