03 Sep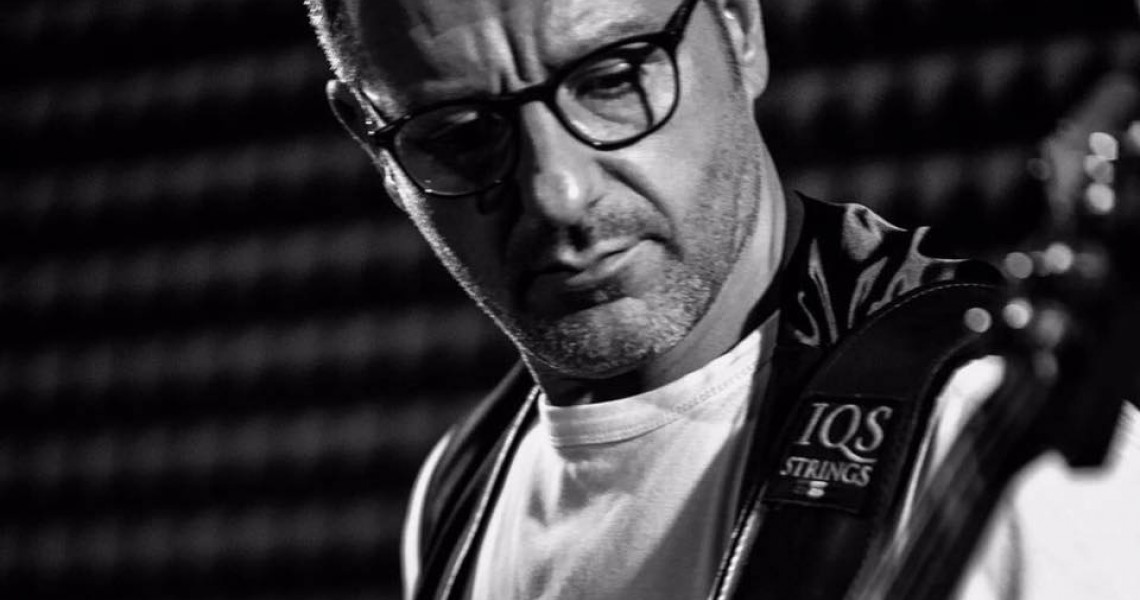 He was born in 1971 in Campagna (SA), in a family of musicians.
He starts to study music since he was a child. The accordion is his first instrument. Also the study of the piano will affect his growth as musician.
After he switched to electric bass with whom he started to take his first steps in the professional. He enrolled at the music Conservatory of Salerno and in 1997 he completed his classical studies and graduated with honors in acoustic upright bass. In the same conservatory he followed also a course of music in a band. He has taken also courses in Siena Jazz and Umbria Jazz. There are several musical experiences of Tommaso, we see appear in contexts ranging from pop to jazz.
Also participates in television: I Fatti Vostri (with the Orchestra Mediterranea), Scalo56, Maurizio Costanzo Show, Parla con Me, Wind Music Award, Domenica In and Buona Domenica. There are numerous collaborations with Italian artists both live and in studio. In fact we can find him in the bands of : Renato Zero, Daniele Sepe, Enzo Avitabile, Tullio De Piscopo, Tony Esposito, Sergio Vastano, Gege Telesforo, Francesca Alotta, Marco Ferradini, Michele Pecora and many others …… But currently works with: MARIO BIONDI with whom he recorded the last album "YES YOU live" … currently on tour throughout Europe, HIGHT FIVE QUINTET where he is currently the upright bass player and in the new project of GIANLUCA GUIDI (son of J.Dorelli). Intense live activity is currently performed in clubs all over Italy as a sideman and teaching activities carried out in several private schools. He has played and plays regularly with: Daniele Scannapieco, Eddy Palermo, Sonny Fortune, Peggy Stern, Roy Hargrove, Greg Hutchinson, Clarence Penn, Steve Grossman, Nick Nyghtfly (Radio Montecarlo), Rosalia De Souza, Giovanni Amato, Stefano Bollani, Walter Ricci, Stefano Di Battista e Nichy Nicolai, Pietro Condorelli, John Aldred, Danilo Rea, Rick Margitza, Fabrizio Bosso, Flavio Boltro, Marco Tamburini, Lorenzo Tucci, Pietro Lussu, Rosario Giuliani, Julian O.Mazzariello, Joe Garrison, Gerry Popolo, Francesco Nastro, Matteo Brancaleoni, Giulio Martino, Roberto Gatto, Walter Calloni, Alfonso e Sandro Deidda, Michele Di Martino, Max Ionata, Carla Marciano, Alessandro La Corte, Franco Coppola, Pietro Iodice, Gianluca Petrella, Francesco Cafiso, Geremy Pelt, Piero Odorici and numerous other jazz musicians. With whom he took part in several festivals including : Montreux jazz, Rejecki festival, Seul jazz, Tokio jazz festival, Umbria jazz, Villa Celimontana jazz, Casa del jazz Roma, Vico jazz festival, Forio jazz, Vicenza jazz, Pompei jazz, Terni jazz, L.Terme jazz, Chiena Jazz, Eddy Lang Festival, Basili jazz, Tuscia jazz, Selinunte jazz, Jazz in parco Nocera, Perkfest Laigueglia etc. There are many recordings as a sideman and co-leader with several Italian and international artists. Soon coming out with a new project as its leader.
Finally, the continuous search for his own sound with a precise identity and knowledge of different instruments makes it a versatile musician and can achieve satisfactory results in the activities.