03 Sep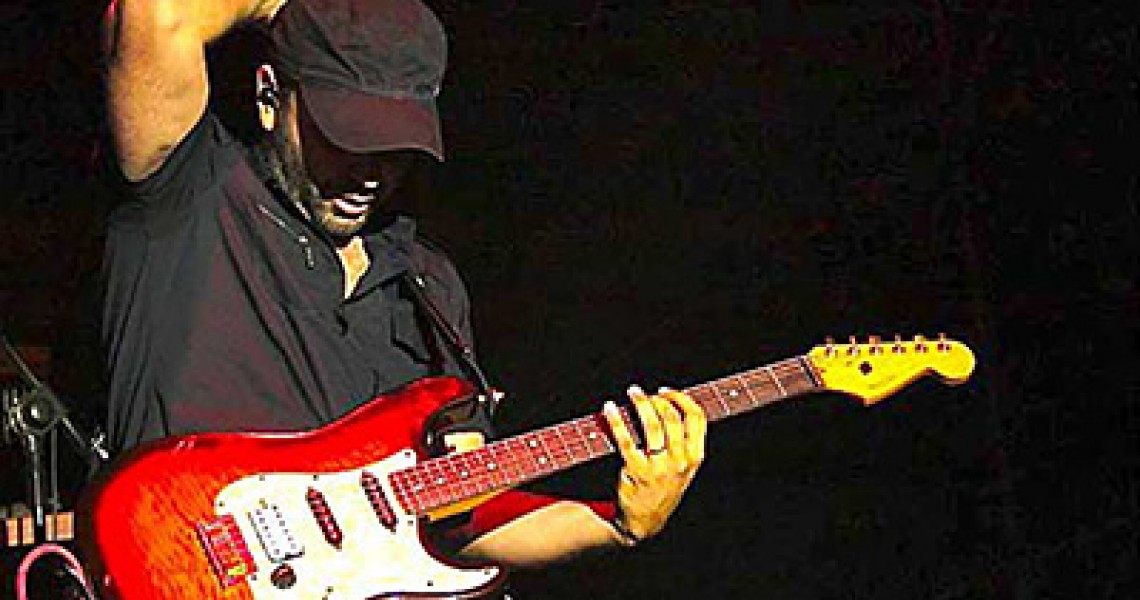 Andrea Morelli started his musical career in the 1990s with fusion-oriented bands.
After that he moved into the pop music world, collaborating both live and in the studio with singer-songwriter Marcello Pieri. In 1993 he joined the band BluesMobile, and went on to perform with them extensively across Italy for many years.
In 1999 Andrea started working with singer-songwriter Cesare Cremonini from Bologna. As an official member of Cesare's band, he played on the albums "Squerez," "Bagus," "Il Primo bacio sulla luna," "1+8+24," and "1999-2010 the greatest hits."
He also performed on the tours, and from 2007, acted as guitarist and musical director. Andrea plays in the musical "Rent" (producted by Nicoletta Mantovani) and at the same time collaborates with arranger Lorenzo Sebastiani on many projects, including Pavarotti and Friends.
He has played in studio and/or live with many Italian and International artists, including: Mario Biondi, Povia, Gianni Bella, Marcella Bella, Alex Baroni, Jhon De Leo, Gio DeLuigi, Pier Cortese, Kelly Joice, Tanya Michelle, Mirko Casadei, Kid Creole and the Coconuts, Jeans, Francesco Rapetti, Sara Jane, Gustavo Lara, Gianni Drudi, JJ Vianello, Humana, Dj Luca Cassani, OV7, Skin (for the musical Rent), Paolo Cevoli… and many more!