03 Sep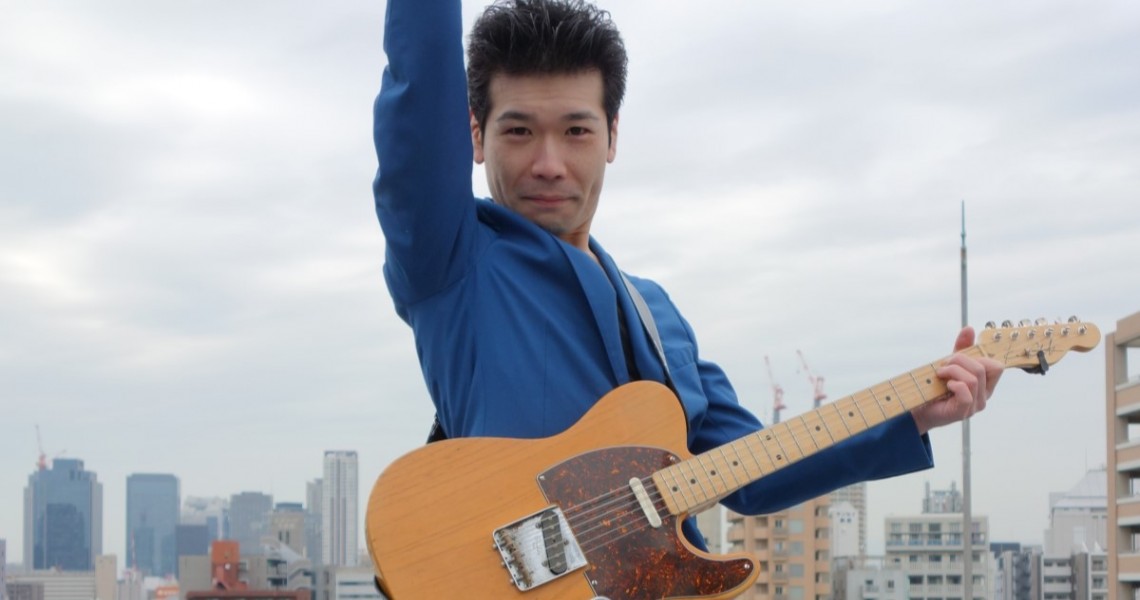 Kenmi Chank, was born in Hokkaido.
Began playing the guitar at the age of 16. After graduating from the music school, he moved to Toronto, Canada and actively participates in recordings, gigs and tours with musicians in various fields. Based on Blues, Soul, R&B, being praised as "He plays the Funk better than the black people who knows the Funk", and the playing style centered on the rhythm guitar full of groove feeling always gets popular.
Also served as a guitar lecturer in Toronto. After returning to Japan, moved his activity base to Osaka, Japan from 2008, and has a wide range of activities, both at home and abroad, such as Bar, Club gig, event, artist support, overseas tour and recording work. On the other hand, is also a guitar instructor at a music school.
In November, 2018, released his first solo album "A Countryman In A City". Kenmi Chank is a performing artist who constantly plays with the consciousness of the show, vitality is the smile of the audience.